Anti-Pickel Power Package | Fight against your pimples!
Regular price

Sale price

€69,90
The shortage of raw materials has also hit us and the anti-pimple power package can only be sent again in week 47. We would like to apologize for the wait and

give you

one for each order as a small compensation

Wetbag worth €12.90

to.
Get the anti-pimple bundle now at a special price!

Refreshing Butt Tonic - High-Performance Butt-Acne-Reducer & Pimples Fighter
The mild alcohol-based and clarifying intensive cleansing effortlessly removes even stubborn pore blockages and improves the appearance of pimples, irritation and redness. With its antibacterial, gently disinfecting power formula, the aqua-fresh tonic inhibits comedone growth and regulates sebum production over the long term.

Butt Pimples Rescue & Purifying Serum - AHA-Peeling, Deeply Exfoliating & Rebalancing
The gently abrasive chemical peeling boost contains powerful AHAs such as malic and citric acid, lactic and glycolic acid and the potent beta-hydroxy acid salicylic acid. Enriched with vitamin C, the amino acid arginine and dandelion extract, the special concentrate boosts the cell division rate, levels out and restructures impure skin. The liquid anti-pimple weapon for the buttocks develops properties that noticeably stimulate circulation, refine pores and smooth lines.

Butt Blemish Balancing Gel - Daily Therapy for super clear skin on your butt
With the smart Daily Treat Butt Blemish Balancing Gel, your sexy downside will be smooth and pimple-free in no time! The light, airy, quickly absorbed hydro-gel contains a dermatologically tested antimicrobial power complex of fruit acids, salicylic acid and dandelion juice, which have an intensive exfoliating and normalizing effect on impure buttocks.


The following applies to all our products:
❌ No parabens & silicones
❌ No mineral oils
❌ No nanoparticles
❌ No microplastics
❌ No PEG's (polyethylene glycol)
✔️100% Made in Germany
✔️Cruelty free
✔️Fresh unisex fragrance for girls and boys
✔️Reduced formulations for an effective effect
✔️Hightech Aktivwirkstoffe
✔️Vegan... for us, of course
✔️Clean
Für all unsere Produkte gilt

❌ Keine Parabene & Silikone
❌ Keine Mineralöle
❌ Keine Nanopartikel
❌ Kein Mikroplastik
❌ Keine PEG's (Polyethylenglycol)

✔️ 100% Made in Germany
✔️ Tierversuchsfrei
✔️ Frischer unisex Duft für Mädels und auch Jungs
✔️ Reduzierte Formulierungen für eine effektive Wirkung
✔️ Hightech Aktivwirkstoffe
✔️ Vegan… für uns selbstverständlich
✔️ Clean
Share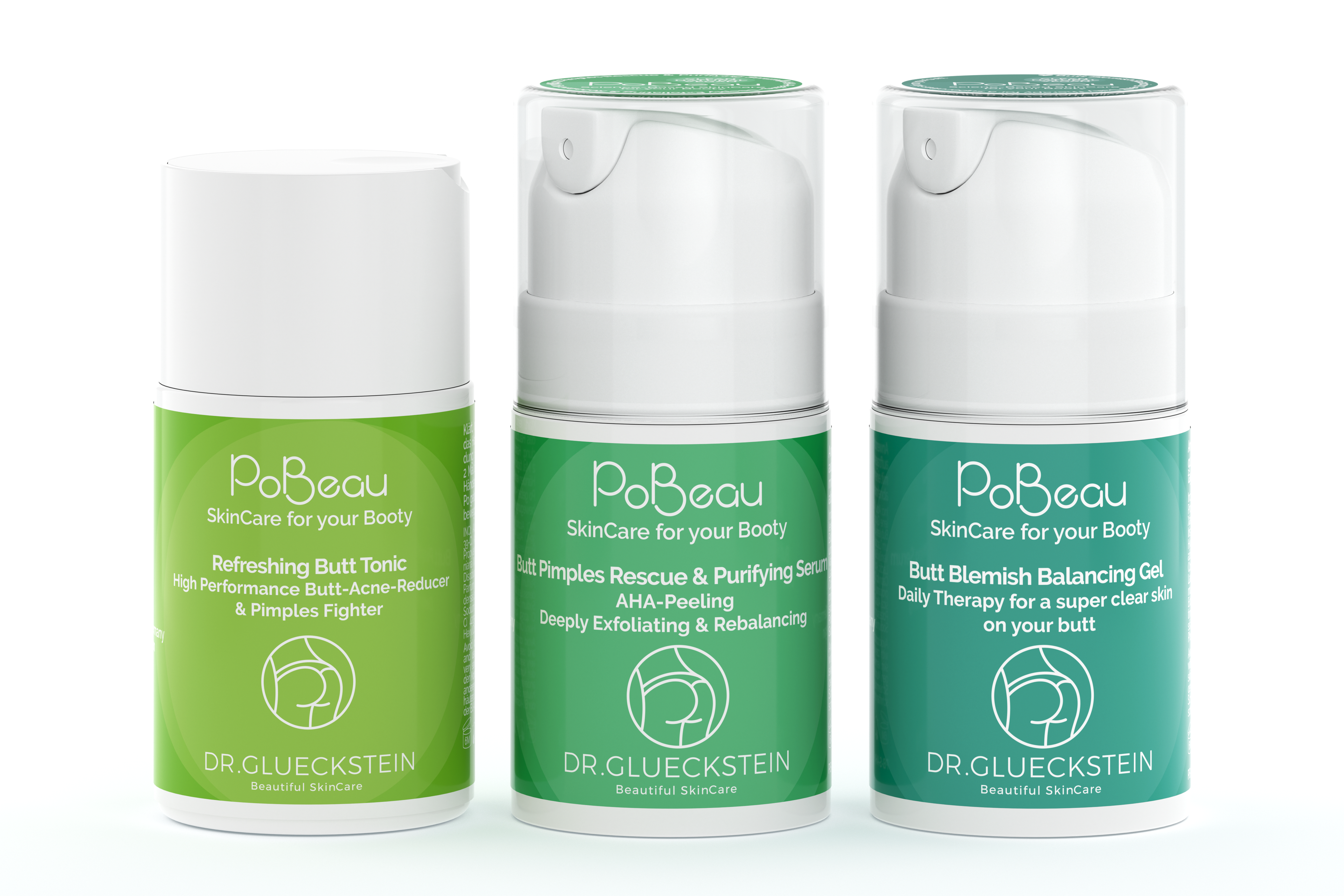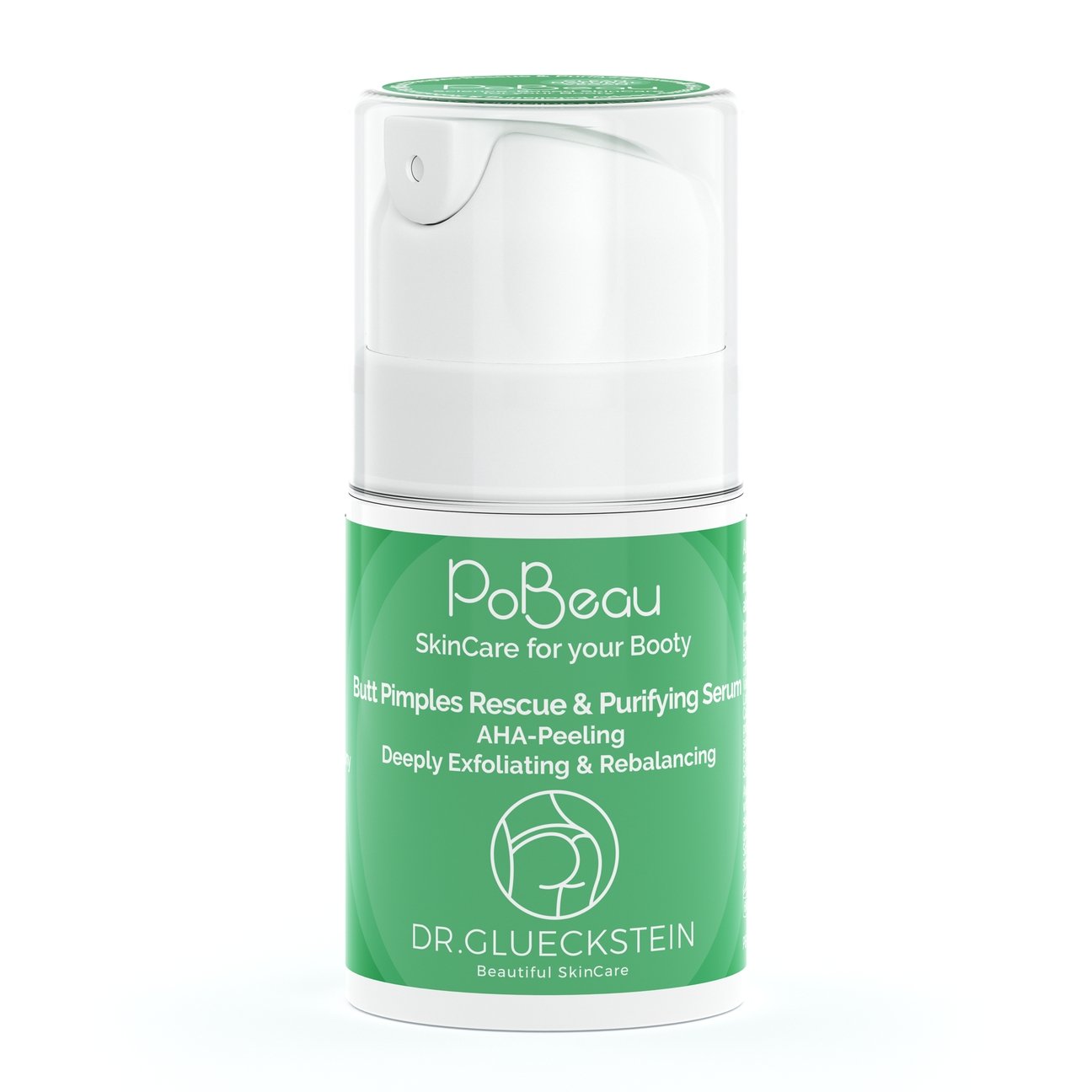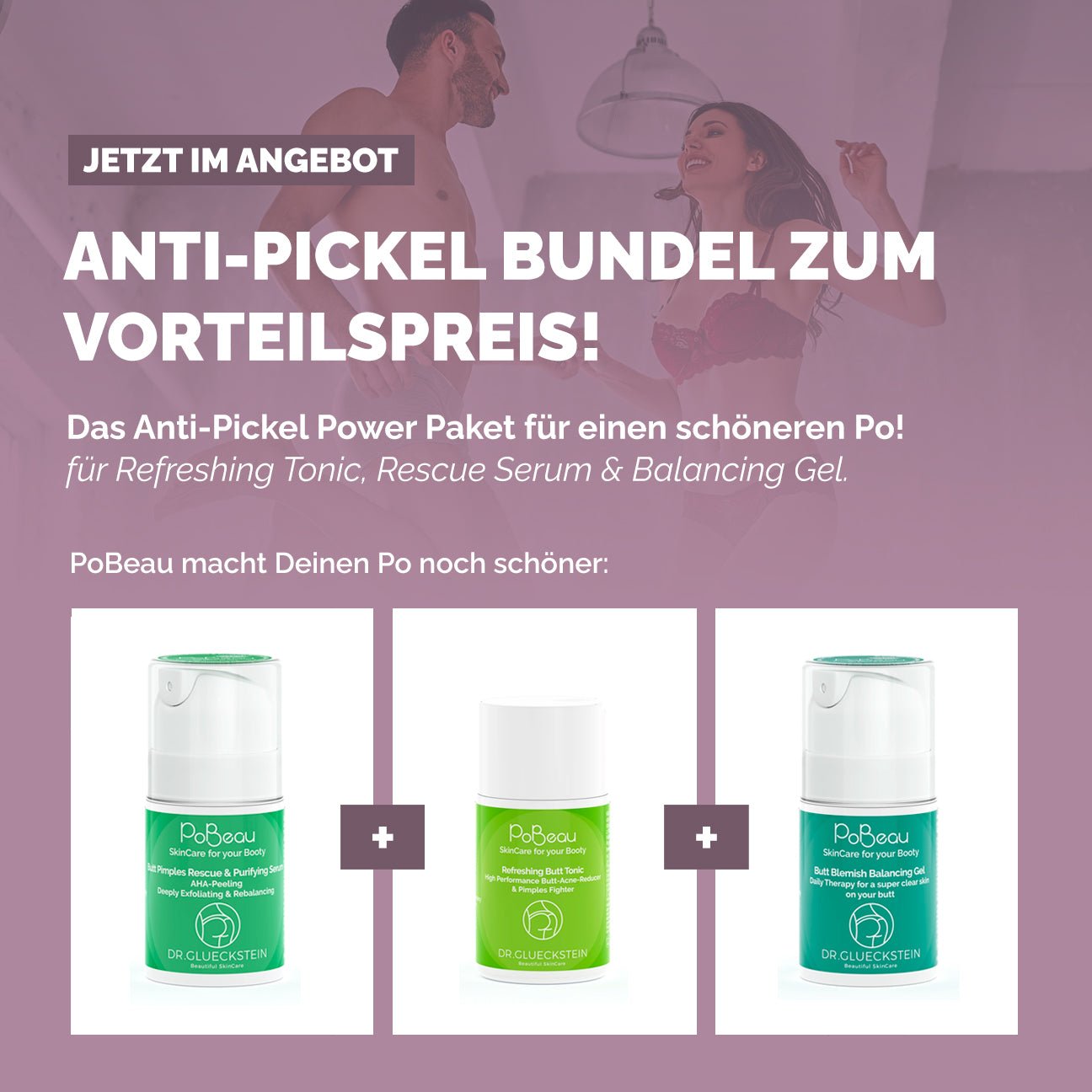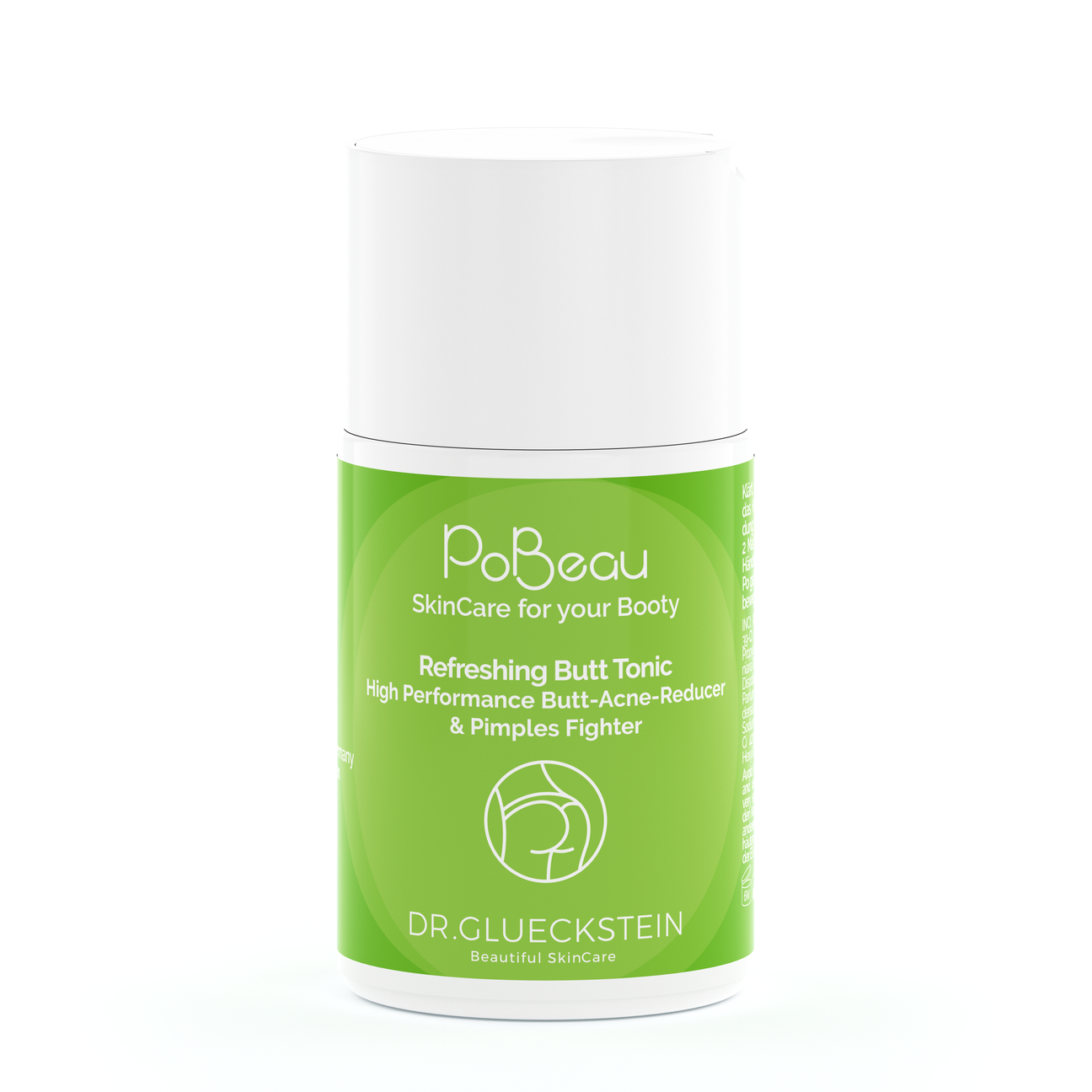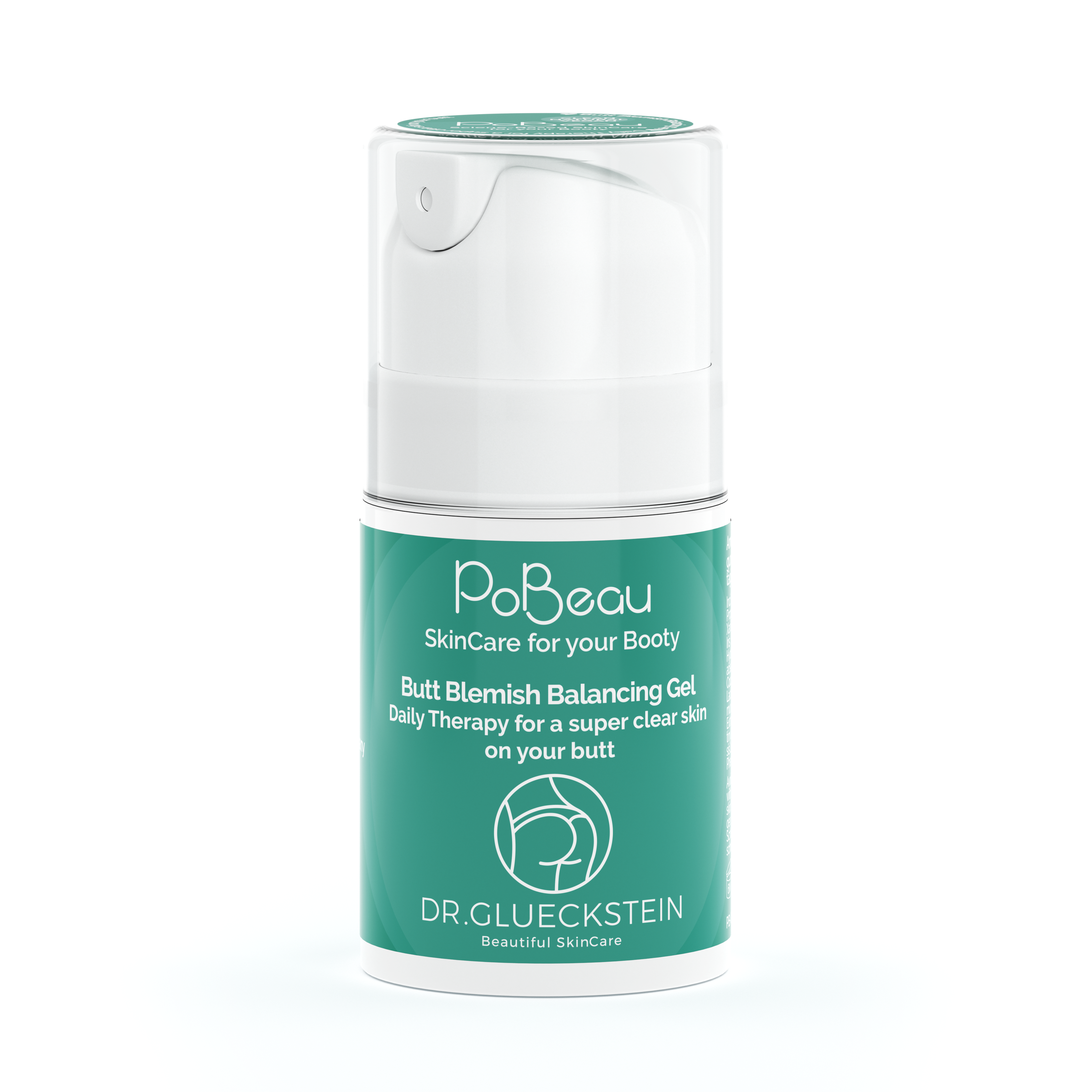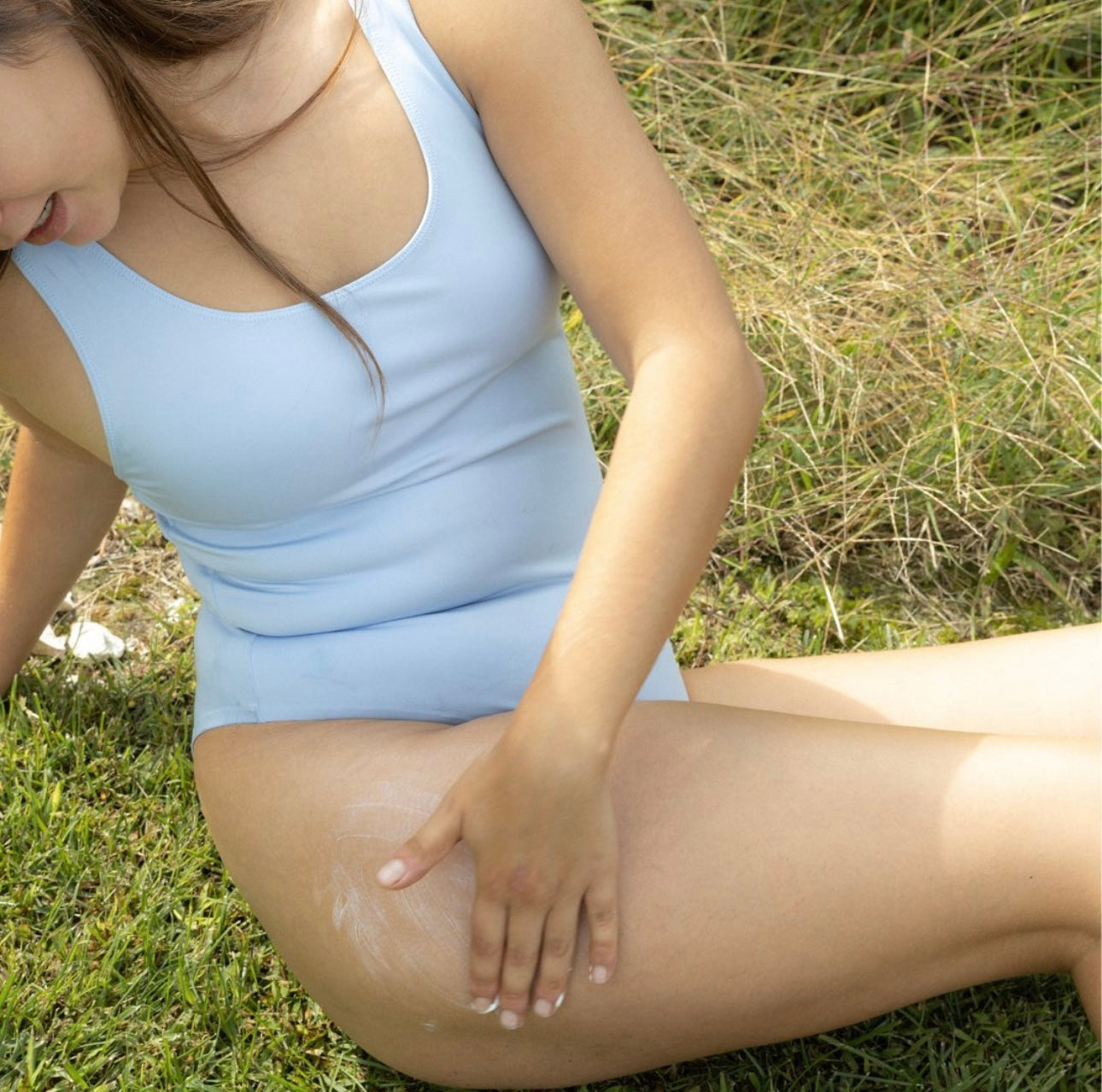 Fühle deinen Po
Jedes unserer Produkte wurde designed, damit ihr euch wohl fühlt.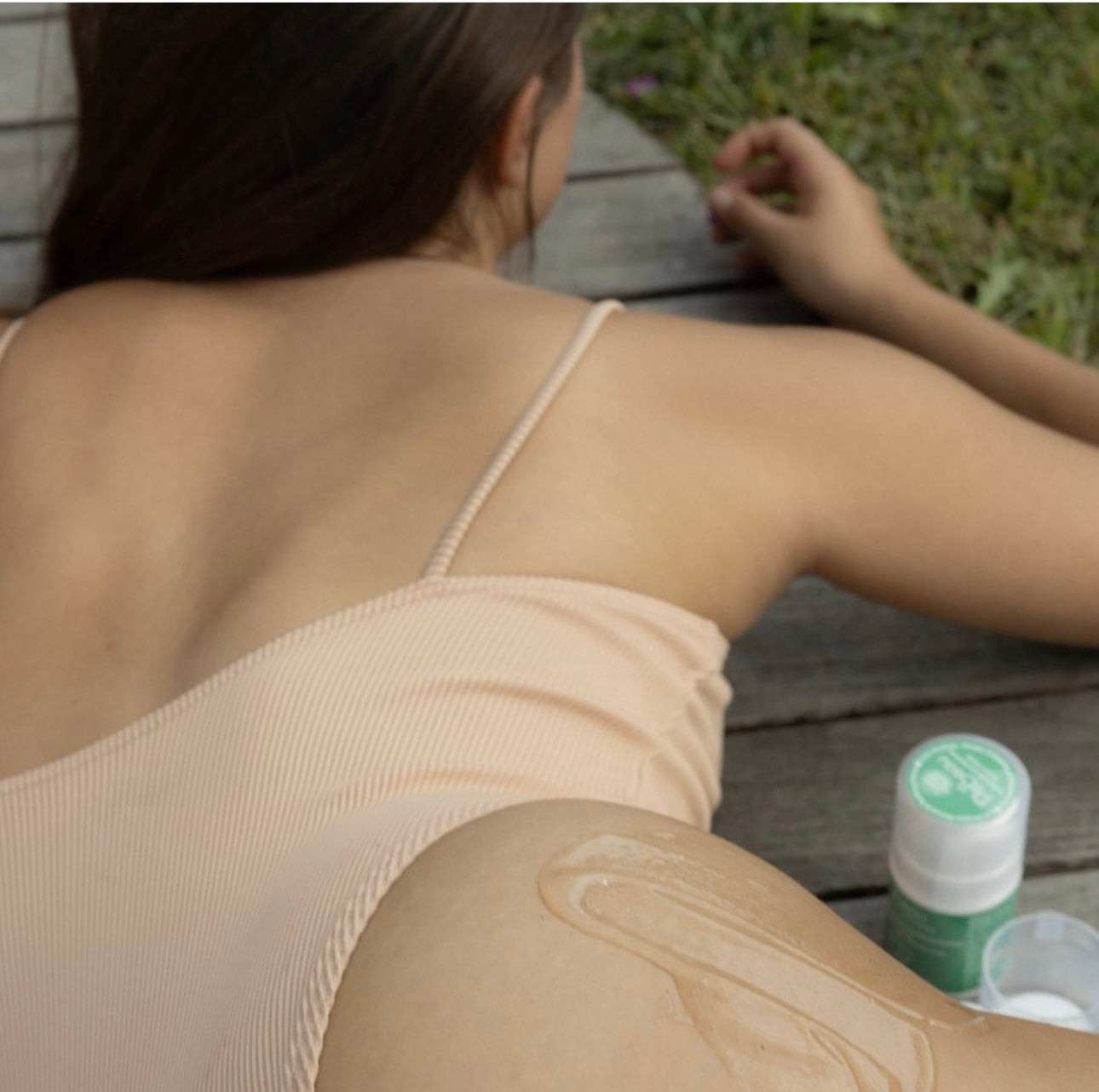 Nachhaltige Po Pflege
Unsere Produkte sind tierversuchsfrei und enthalten keine Mineralöle, Mikroplastik oder Nanopartikel.